July 2020, Germany, Frankfurt am Main.
Our network is growing! Smart AmoHive has been installed in Germany!
July 2020,  Canada, Ontario, Toronto
Bees do not know about Covid-19. They work! The absolute record among Network of Smart AmoHives! More than 5 kilograms of honey per day!
June 2020, Poland, Silesian, Czestochowa.
Smart Hives should look new!  AmoApiary's New face! 
May-June 2020, Poland, Krakow.
Young and experienced beekeepers are our customers.
March 2020 (Covid-19 Period), Poland, Warsaw.
Health drinks! )  More than a year ago, we prepared a honey drink, recreated according to old recipes! 
The drink turned out to be semi sweet, medium strong, full of the scent of propolis, flowers and honey. Everything is great!
February 2020, Canada, New Brunswick, Moncton.
Interview on the RADIO CANADA  (Montreal) with professors Nicolas Pichaud  and Luc Boudreau from University of Moncton about their science researching. There are using our three AmoHives.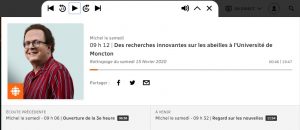 December 2019, Belgium, Brussels.
Our Team in Brussels.  Final The European Bee Award 2019.

October 2019, Poland, Warsaw.
The first lessons were successful! The course is called: "Beekeeping and Information Technology for Children", Warsaw, Poland.
October 2019. Poland, Warsaw.
The first AmoWorkshop for children of their parents in Poland. "Beekeeper with a smartphone is a new profession."Our team will transfer knowledge in information technology and beekeeping to the children of Primary School N340 in Warsaw, Poland and their parents as well.
September 2019, Ukraine, Zaporozhye.
We took part in the "International IT Forum 2019. Digital future", where the concept of the project "Digital Agenda of Ukraine – 2020" was presented. The АмоHive and small model of the AmoHive, which was created to teach children to "Beekeeping and Information Technology" were successfully presented.
More about Digitalization in Ukraine  and Ukrainian Digital News
We created a small model of the AmoHive. It'll be used by our colleagues from the school for teach of  bilingual children.  It works just as well as a real beehive.
"..Flowering dogwoods are beautiful year-round making them a stunning addition to an already glorious garden." – Happy DIY Home
How to Plant and Care for a Dogwood Tree 
July 2019. The first linden honey was collected in 2019 from the apiary in Ontario. You can see that the weight began with a little more than 20 kg in May and now is more than 90 kg. Hive scales tested successfully!
Honey was collected from Tilia Tree. 
June-July 2019.  The three AmoHives were installed on the roof, the University de Moncton, New Brunswick, Canada. We hope that the data obtaining from the hives will help in the research of bees. At the same time, bees bring delicious and sweet honey every day. Bees can live in the city. Our beehive is a good solution for Urban Beekeeping as well.
June 2019.  For our AmoApiary in Ontario, we bought 3 NUCs ​​from  The Honey Bee Research Center's.
The new season of our AmoApiary in Ontario has been started!
June  2019.  Our hives are finding a new beekeepers!
A new model of AmoHive for the Polish market was made. The beehive was given to the experienced and well-known beekeeper of Silesian Region in Poland, Mr. Marian. The hive was testing for pollination of rapeseed/canola.
With the permission of Mr. Marian, the datas of pollination and functioning of this hive can be seen in AmoApp on the smartphone. The nickname is "Marian Siedlec".
*The presence of pollinators, e.g. honey bees, on canola (cv. O.A.C Triton) increases the germinability of resulting seeds from 83% to 96%.
https://www.facebook.com/amohive/
May 2019.  We sent 3 of our AmoHives to the University of Moncton, New Brunswick, Canada. We hope that our hives will help researc health of bees and the causes of their diseases more deeply.
We sent several of our Amohives to experienced beekeepers, as well one of them to Ontario, Canada. We hope that the join efforts of scientists and experienced beekeepers will provide a design of methods and medicines that can be abble to effectively counter of bees
diseases.
"…Ukrainian beekeeper Prokopovych studied the biology of bee colonies and strove to improve existing methods of beekeeping. His main intention was to develop methods that allowed the least disturbance and damage to bees. ..These efforts resulted in 1814 in the invention of the world's first frame hive, which allowed an easier honey harvest. Another invention was a wooden partition with apertures passable only by worker bees, now called a queen excluder. It made possible the harvest of pure honey from the frames. Prokopovych's inventions represented a landmark in the history of beekeeping and marked the beginning of commercial beekeeping….."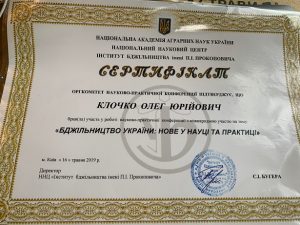 April 2019. Our hives are finding a new beekeepers.
This time our hive was leased by a breeding queen company. Let me introduce: Family Apiary "Lendel", Mrs. Maria Lendel. The apiary are specializing in production good quality queens of the APIS MELLIFERA CARPATICA.
We have equipped the hive with additional sensors necessary for the successful control of the production of quality Queen bees. The Apiary have been designed in the traditional and history of beekeeping style.
Please, look at these stylish beehives!
«Наші бджілки в розумному вулику»

Publiée par Марія Лендел sur Dimanche 26 mai 2019
You can read more about the role of women in beekeeing here.
You can read more about beekeeping in Ukraine here.
You can read more about APIS MELLIFERA CARPATICA BEE here
We have given our Amohive to one of the best video bloggers in beekeeping, Mr. Adrey Baskevith. He have recorded film about our hive, which has ben collected more than 80,000 views for the 4 weeks!
As a result, we received a lot of contacts, an orders for delivery our AmoHives, as well, and many interesting suggestions and ideas!
Our beehives will go to the USA, Europe, Israel, Canada, and of course Ukraine and Poland!
February 2019.  "Honey Drink" or old drink "Medovuha".
Before new season, there is some time for making the old recipe of honey drink yet.  This recipe was known since the 18th century and was eventually completely forgotten. We will try to restore it! p.s. 4 frames with honey in honeycombs (honey + propolis + pollen + perga) + 20 liters of fresh birch sap + temperature no more than 13 degrees + no oxygen access + do not open until late autumn! 🙂 Of course …. it would be nice to install sensors for transmitting information about the production process of preparing a drink to smartphone 🙂
February 2019.  Your hives are using solar energy and friendly for nature! We need to support all that friendly for nature! We're using ECO taxi service with hybrid cars only.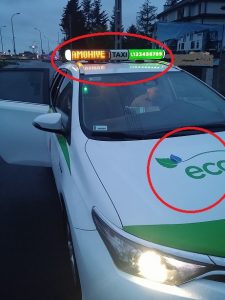 January 2019.  Experienced beekeepers from Eastern Europe recommend giving sweets to bees in the middle of winter. It's called"candy". Last year we also gave "candies" and bees successfully wintered. What's going on inside the hive after bees get food? 

This year,  w

e gave "candy" to bee colony in Ukraine and the bee colony in Poland. You can see in the screenshots below what happened inside the hive after the "candy".  

 It was a New Year's Eve for bees 🙂
AmoHive in Ukraine (apis mellifera carpatica):
AmoHive in Poland ( buckfast bees).
September 2018.  «The need for alerts in autumn (software upgrade)»
During several autumn days, we lost one family (AmoHive01 in Poland).
Strong bees (Buckfast kind)  from AmoHive 18, 19 and 15 took all the honey and destroyed a weaker family.
Online monitoring helped to save the rest of the bee families.
Details can be found in the pictures.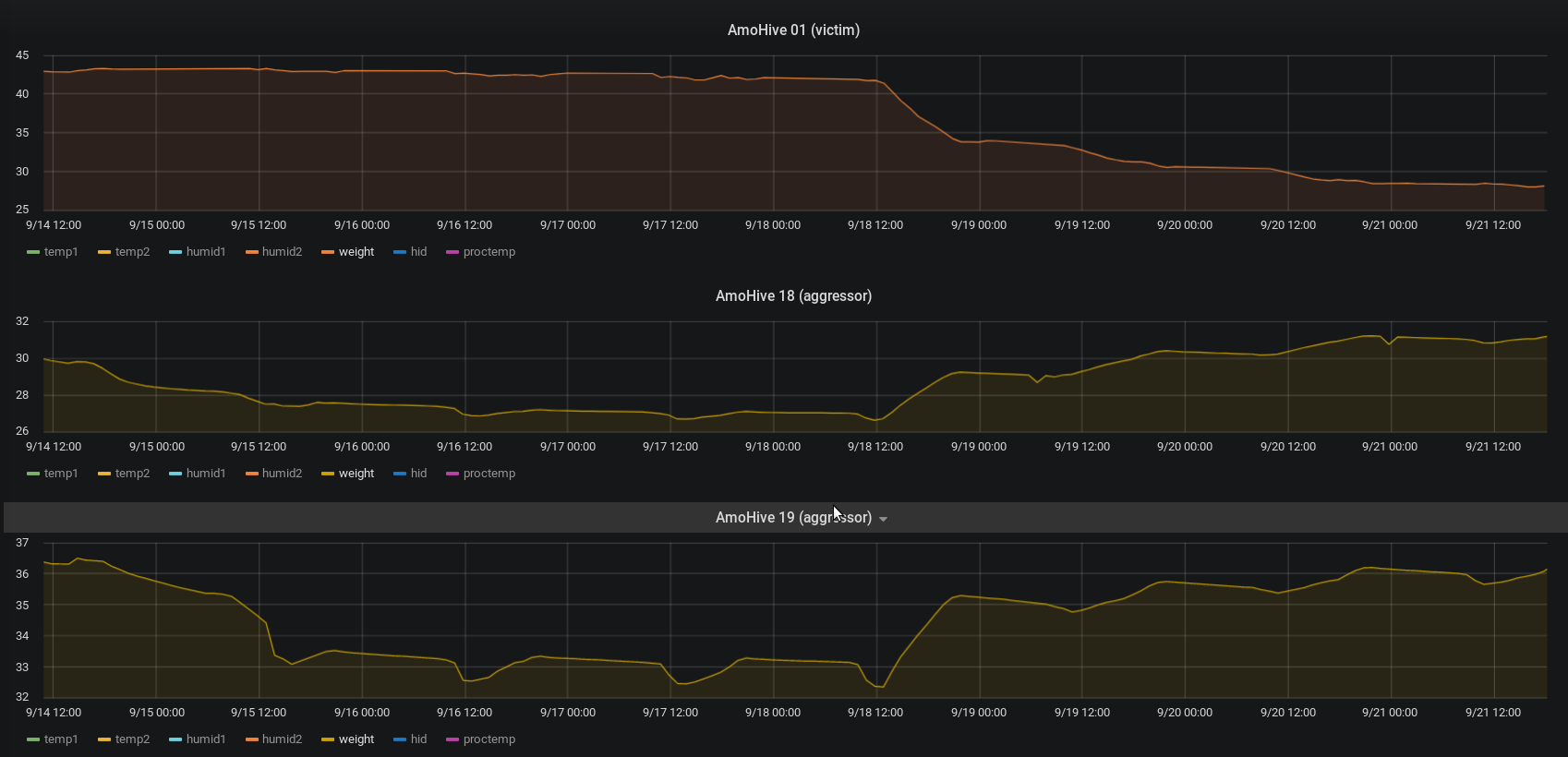 Amohive 01 (victim)
AmoHive 18 (aggressor)
September 2018. We have finished a new film.  
"AmoHive in Poland. September. 2018" 
August 2018. Apiary in Ukraine. Effects of Pollination early Spring:
July 2018. Apiary in Ukraine.  Borago and Sunflowers Honey. 
Wikipedia about Borage,
Borage Honey,
ALL ABOUT BORAGE,
Wiki about Helianthus,
Sunflower honey,
"An attractive annual herb to grow in your herb garden. Both the flowers and foliage of the plant are edible. Growing borage is also a magnet for pollinators and birds." – Happy DIY Home
Growing Borage Plant – How to Grow Borage Care Guide
https://happydiyhome.com/borage-plant/
July 2018. Apiary in Poland. Souvenirs for our Friends from AmoHive.com. 
July 2018: AmoHive 5. Apiary in Ukraine. Breaks a new record.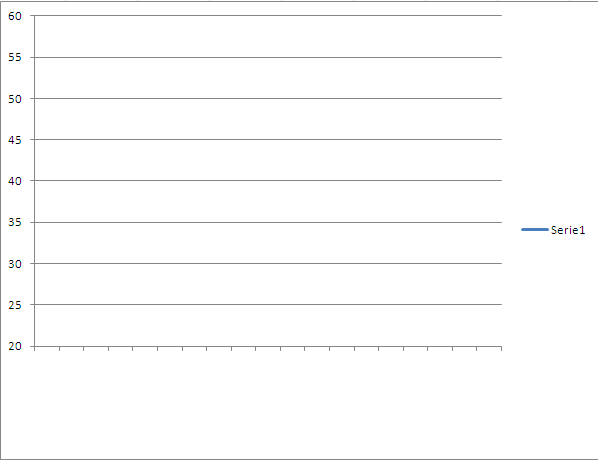 A very productive day.  9 July, 2018.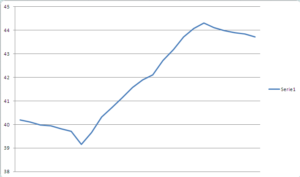 June 2018. Apiary in Poland. Creating a new film about next generation of AmoHive:
May, 2018. Apiary in Poland. AmoHive 9 get an absolute record:
Apiary in Poland. We can see how our bee family got up after cold winter! 1-2 days of sunny good weather, and we are back to business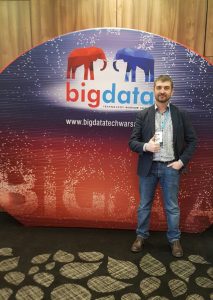 Our Apiary in Poland on Google Maps 🙂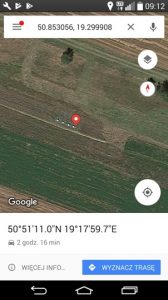 February 2018: We built and installed new generation of AmoHive of in Canada: