The first lessons were successful! The course is called: "Beekeeping and Information Technology for Children", Warsaw, Poland.
June  2019.  Our hives are finding a new beekeepers!
A new model of AmoHive for the Polish market was made. The beehive was given to the experienced and well-known beekeeper of Silesian Region in Poland, Mr. Marian. The hive was testing for pollination of rapeseed/canola.With the permission of Mr. Marian, the datas of pollination and functioning of this hive can be seen in AmoApp on the smartphone. The nickname is "Marian Siedlec".

*The presence of pollinators, e.g. honey bees, on canola (cv. O.A.C Triton) increases the germinability of resulting seeds from 83% to 96%.
Bees on Canola – What are the Benefits? and UNDERSTANDING THE IMPORTANCE OF POLLINATORS TO CANOLA
History of Canola in Canada. * "….A breakthrough comes when rapeseed samples from Poland are brought to the Saskatoon research branch by visiting scientist Dr. Jan Krzymanski…."
We have finished new film. AmoHive in Poland.
AmoHive in Poland. September.2018
Our apiary in Poland started in January 2017.
Equiped with AmoHive Prototype N3.
In May 2017 we bought 4 bee families: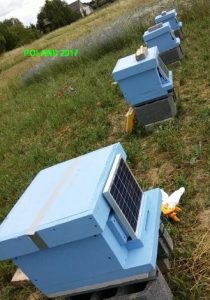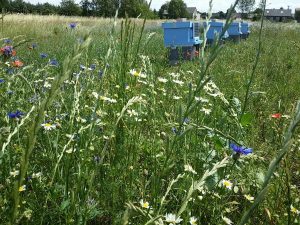 It was four AmoHives with diferent solar angle – we wanted to make experiments to define the best power supply schedule.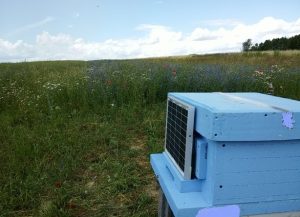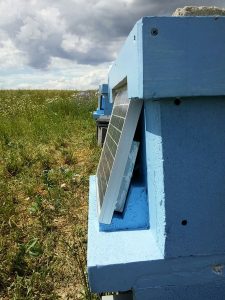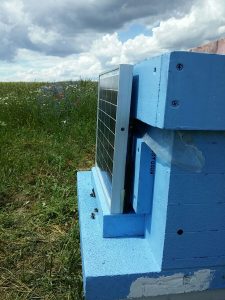 Transportation of new colonies of bees.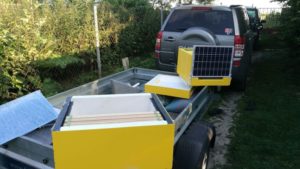 in 2018 year we have modernised old AmoHive and designe a new AmoHive prototype, ready for mass production.